Custom Manufactured Plugs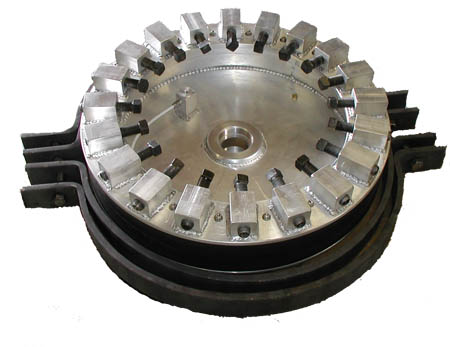 COB Industries, Inc. is offering and producing more custom-manufactured plugs then ever before. this is a growing section of the Pipe Plug products that COB Industries has been offering for over 30 years. More and more customers are having customized plugs built to address requirements associated with specific applications. These include self-restraining plugs to fit almost any size pipe, with pressure capabilities upto 250 PSI and more. Plugs are available with either mechanical or inflatable seals.
COB Industries has the unique ability to produce these plugs within a short period of time to meet almost any specific requirements including various sizes and pressure capabilities. These plugs have been used with great success by some of the largest builders and contractors in the U.S. and around the world, often produced to provide solutions for urgent situations in a short period of time.
No matter what the details of the application or the logistics involved, chances are that COB Industries can provide the best possible solution. Normal delivery for custom plugs is around 2 weeks, but rush jobs can be completed in as little as 48 hours.